Contact Information:
Fox Hu
Cell: 786-246-8397
This email address is being protected from spambots. You need JavaScript enabled to view it.
www.lagoonfurnitures.com
                                                                                                                 Press Release
                                                                                                                 Jan 8th, 2020

See Lagoon new collections at Las Vegas Winter Market!
Lagoon furniture has attended Las Vegas Winter Market for 7 years in a row since 2014, and like always there will be newest and hottest products release during the Market.
Las Vegas Market is a world-class the modern market, thousands of retailers and designers come to Las Vegas Market to see what's new, what's hot, and to get ahead of latest trends in furniture, casual/outdoor, home décor, gift, mattress and related segments. You'll experience quality accommodations and dining, as well as a strong focus on hospitality and amiability.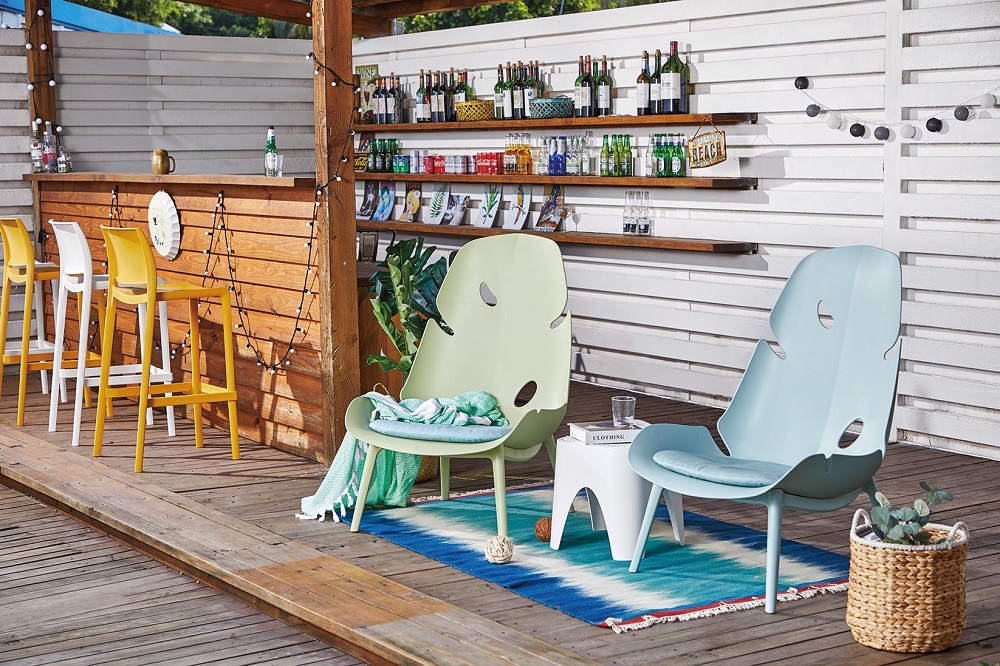 Monstera chair
The Monstera chair brings nature and comfort together in a modern aesthetic. The shape is inspired by monstera leaves, emphasizing the rich curvatures of the leaf and its elliptical perforations. Made of environmentally friendly materials and comes in an array of colors that represent nature's beauty, Monstera chair will definitely bring the freshness of the outdoor into any indoor living space! With the outdoor rocking chair type, user now can kick back and relax outdoors as well.
Sensilla Bar / Counter Stool
"Sensilla" is taken from the Spanish words "Sencillo" and "Silla", which means "simple" and "chair". This stool may be simple in design but has a cool, modern and elegant style of its own. It comes in an array of astonishing colors and two heights, therefore it could bring fun and relax to the bar or counter area both indoors or outdoors.
Mallorca table
Inspired by pleasant Mediterranean climate and leisurely pace of life of the famous resort, Mallorca island, Spain, we wish to bring relaxation and joy to daily life. This compact and lightweight table comes in an array of cheerful colors and two different types of top, can serve as a modern side table, an ottoman to rest the feet upon or as a stylish compliment to a cozy chaise lounge.
About
The Lagoon furniture keeps making continuous, unexpected cross-references between fashion and design. We produce indoor and outdoor furniture for everyday life with the spirit of love, simplicity and eco-friendliness.
Crafted with the latest in technology, Lagoon products are functional, durable and ergonomic, while retaining the latest trends and the upmost style simultaneously. With consideration to every precise detail, easy to use, environmentally friendly products that strictly adhere to recyclable policies using only ecologically sound materials. We try our best to protect our environment and our future.


Visiting us at Las Vegas Winter Market:
Date & Hours:
Sunday - Wednesday, January 26th - 29th:  8am to 6pm
Thursday, January 30th:                             8am to 4pm
Show room:
Building C, floor 12, Number 1268,