It is no secret - the living room is the heart of the home, where family, friends and guests gather for important moments. However important the living room is, sometimes the space in a house or apartment is minimal, and creativity is required to make the most of its dimensions. This article describes the best options for modular sofas for small rooms and how to choose them correctly.
What is a modular sofa?
Before choosing the furniture that best suits your home and style, you should know what a modular sofa is. Modular sofas are essentially a set of small armchairs or seats that, as their name suggests, act as modules which can be put together or separated to form different sizes and shapes of armchairs and sofas.
Modular System: Advantages and Disadvantages
When it comes to rooms and houses with reduced space, it makes sense to incorporate modular sofas, as the advantages outweigh the disadvantages. Their main point in favor is the versatility of use, being able to accommodate in your living room from a small individual armchair to modular complexes to accommodate multiple guests and even build a very practical sofa bed. The only drawback we could find in a modular sofa is that most of them have a very minimalist style, though if it is the decoration you are looking for, it will be another asset.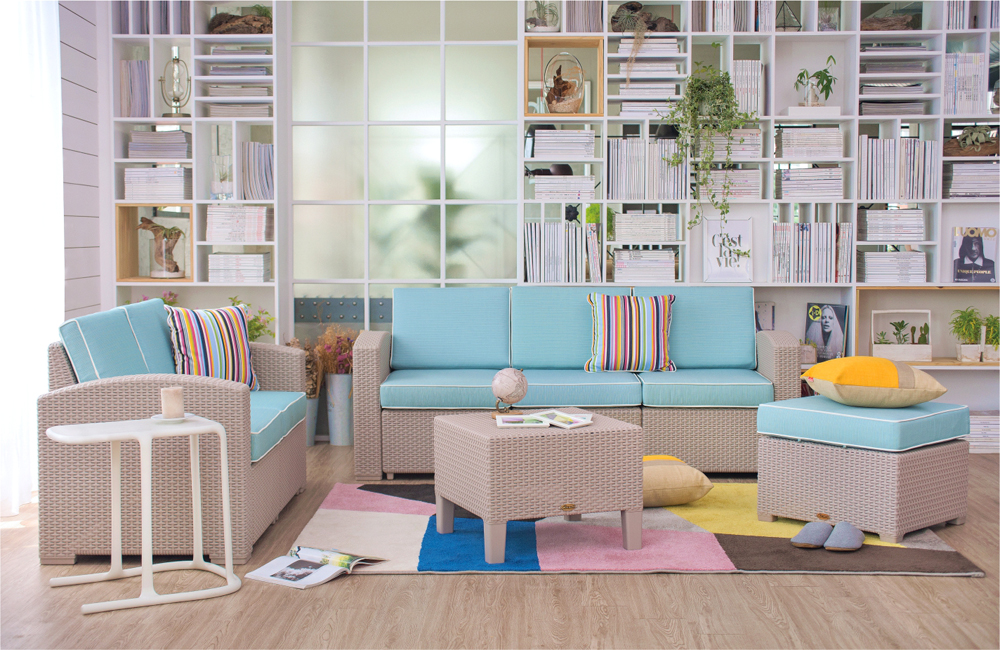 Types of modular sofas
Although modular sofas can be segmented from an individual armchair, there are two main types of modular sofas commonly found in stores. The silhouette chosen will depend on the size of your living room, the orientation of doors, windows and other furniture, and the use you intend to make of it in your day-to-day life.
Differences between a U-shaped modular sofa and an L-shaped modular sofa
There are two main types of modular sofas easily distinguishable by their silhouette. On the one hand we have the L-shaped modular sofas and the U-shaped rooms on the other hand (although the angles are practically square). The L-shaped room features two armchairs that converge at a 90º angle, while the U-shaped room could be formed with 3 or more modules to create 3 sides of a square.
As you might imagine, U-shaped modular sofas typically require a slightly larger space, as you need the width necessary to place two corner pieces on each side from which the side chairs extend.
The L-shaped modular sofa set is much more popular for small living rooms, as they only require a free wall in the room and a small space for the overlay on one of the sides. You simply need to decide whether the extension should go to the left or right.
How to identify large modular sofas and small modular sofas?
There is no such metric to defining what a large modular sofa and a small modular sofa is, however we can help you with what are considered average measurements of a modern small living room. If the couch you want to purchase is smaller or larger than a certain size, you can consider it large or small and make your decision accordingly.
If a modular sofa contains more than 4 modules, is long enough to form a U-shaped module rather than an L-shaped module, or is over 6 feet long, it may be considered large in size. These modular sofas are beautiful but you must be careful when trying to fit them into a small space.
If the sofa set you are looking for has an average of 3 or 4 modules, is L-shaped or measures on average 5.2 feet long, then we are talking about a small modular sofa. This furniture will be ideal to be placed in your small living room and still make the space look spacious and modern.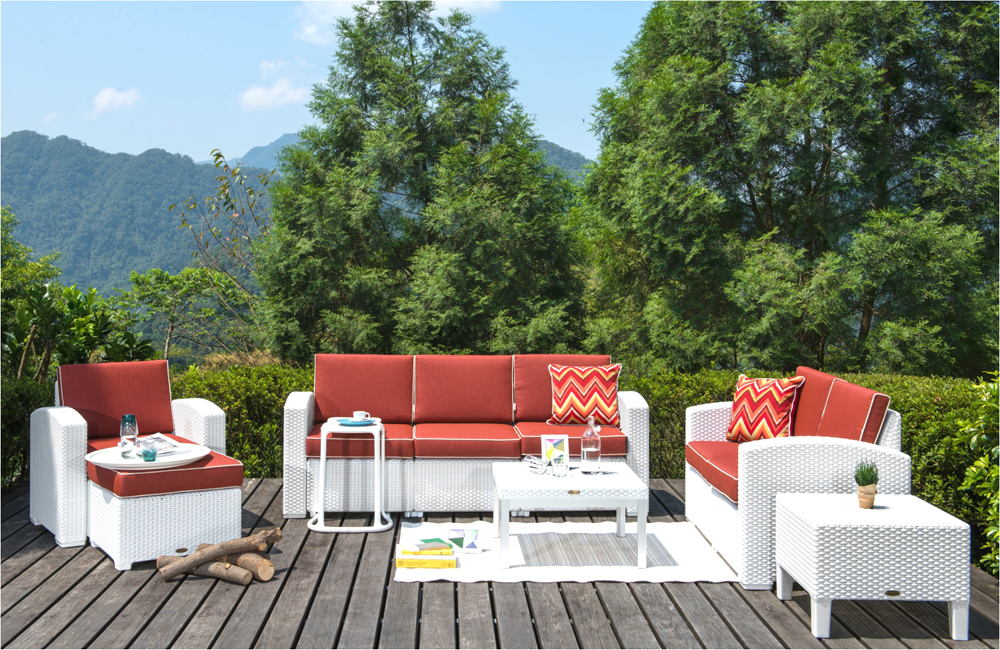 Types of materials you need to know about for indoors and outdoors
Modular sofas are not just ideal for indoor rooms, they are a comfortable and practical choice in outdoor spaces as well. Whether you are looking to furnish a patio or garden, you want to be careful with the materials you choose, as they will define whether your sofa is suitable or not for outdoors.
An indoor modular sofa has a far wider variety of options in terms of fabrics and materials. You may choose terylene, rayon, wool, suede or other soft but friction-resistant material.
Modular lounges and armchairs, meanwhile, should be made of a particular material. Pay special attention to the fabric having water-repellent properties, similar to a high-strength canvas and can be easily wiped with a damp cloth.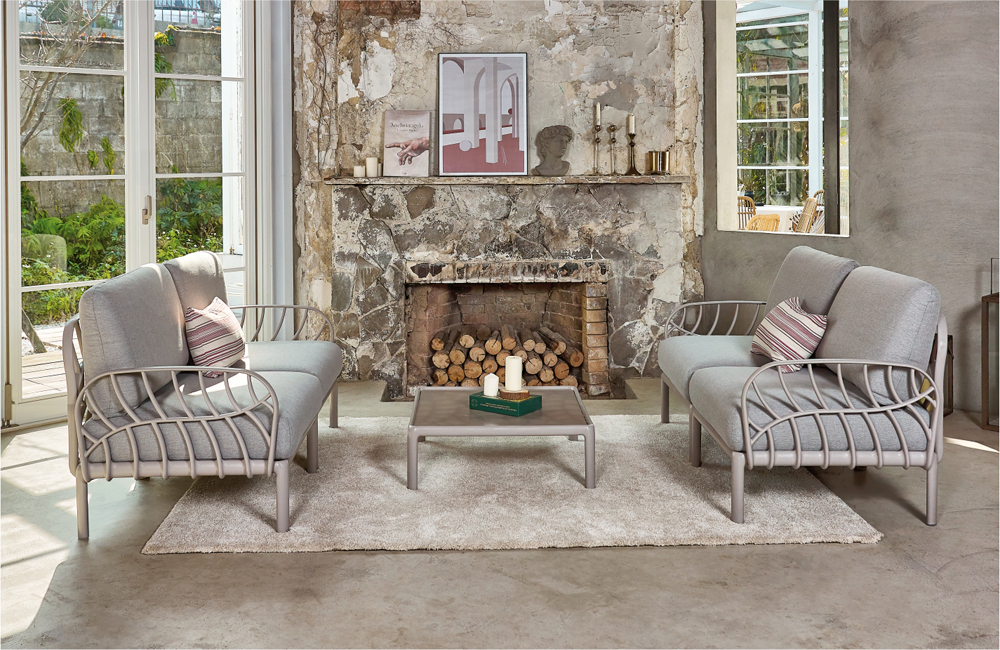 Modular sofas for different spaces
As you may know at this point, modular sofas are particularly useful for filling all kinds of spaces and rooms and can even change shape as you require. Depending on the space you are looking to furnish, you can put together various types of modular sofas.
The living room space should be comfortable and accommodate as many guests as possible. For this, you can look for an L-shaped module (which will also allow you to lie down to watch TV) or a U-shaped module that forms a semicircle in which everyone can chat while facing each other.
The garden, which is usually a larger space where you want to provide "room for air " between the guests. In order to create a good modular garden furniture set you can have a large L-shaped armchair or a 3-seater armchair versus 2 singles and a 2-seater.
Cafeterias typically have irregular areas and it is essential to make the best use of space, so you can use the modules to create silhouettes such as long benches, alternating armchairs or "love seats" and individual chairs.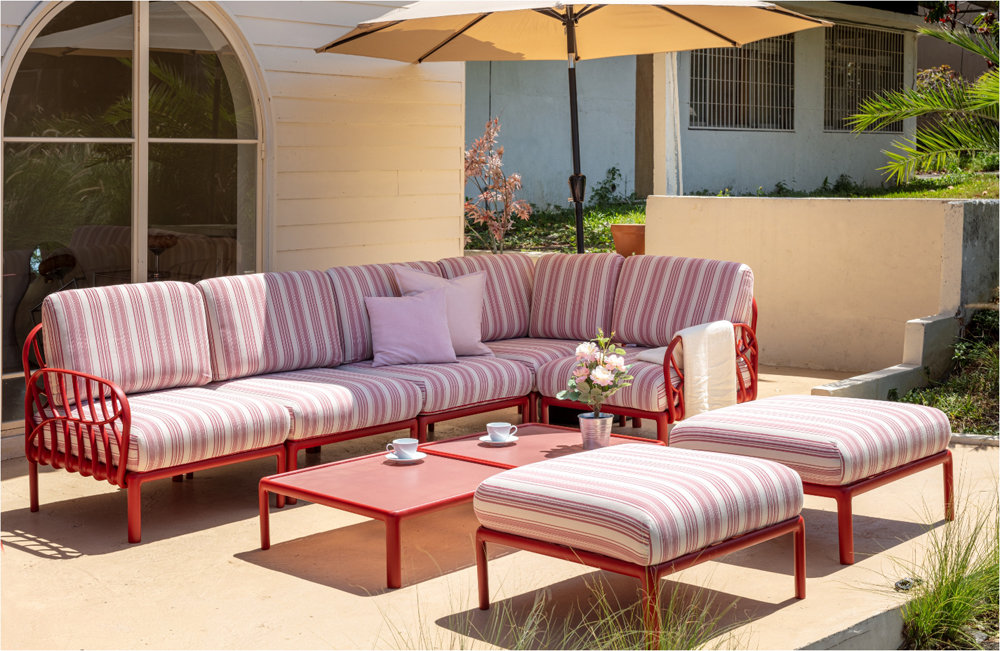 Modular sofa combinations
The seating combinations seem endless when it comes to modular sofas! You can put together straight 2, 3, or 4 seater couches; you can assemble right angles, you can throw together your own benches for a waiting room, and you can even assemble chaise lounges for the pool.
Now that you know everything there is to know about modular sofas, it's a simple matter of taking your space and your home's decorative style into account, and you'll have the perfect living room in your hands.