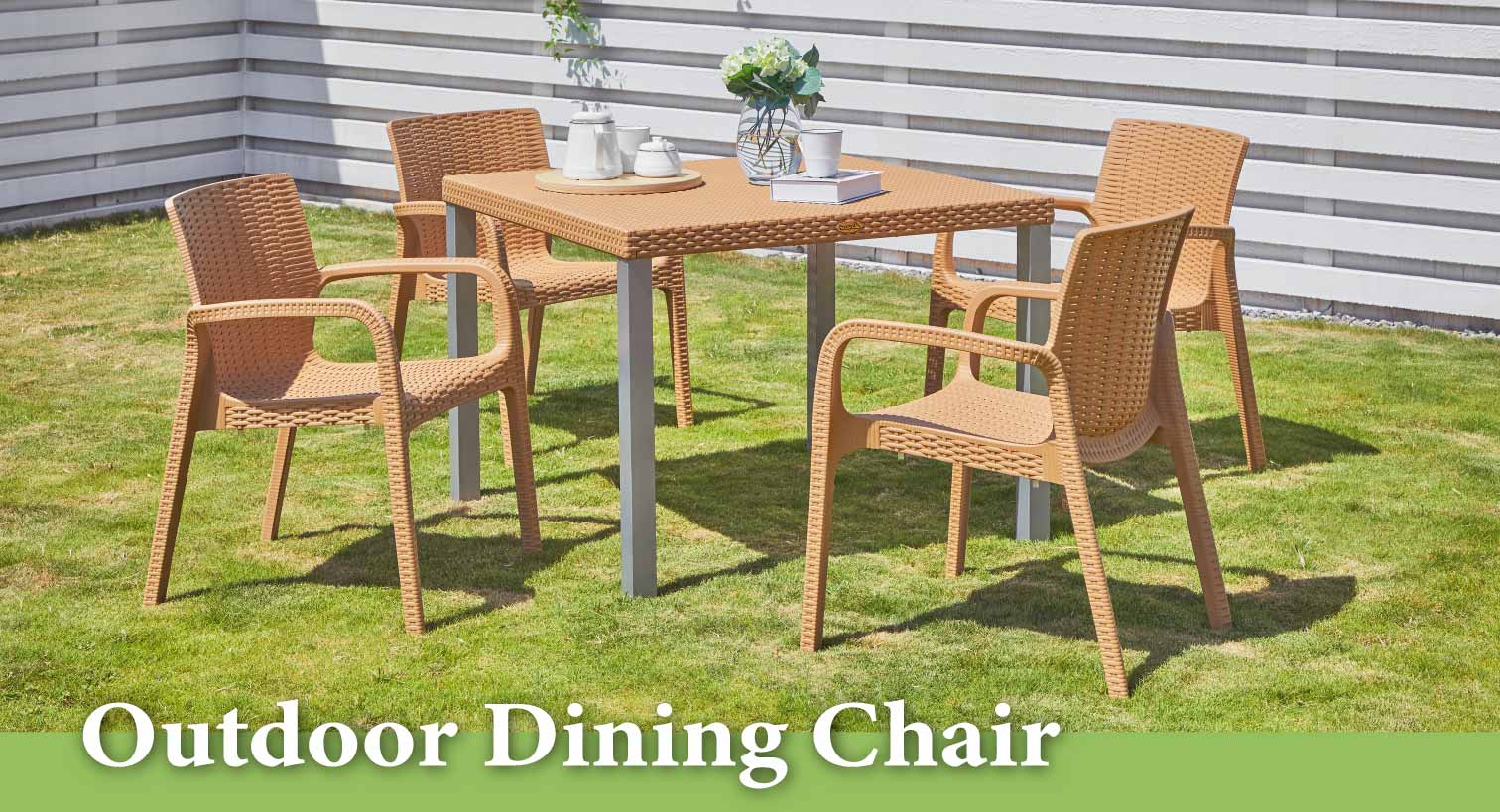 20201224_網站架構調整_1512內部_01.jpg
Plastic Outdoor Dining Chairs | Commercial Grade Chairs
With many designs existing on the market, and practical functions being added in recent years, such as water, UV and rust resistant, lightweight and strong at the same time, plastic outdoor dining chairs can be used in any circumstance.
Comfort is a subjective feeling, and while other people might also use the chair, it is preferable to choose one that everyone could enjoy. The proper curve for back support can also add comfort to the plastic outdoor dining chairs. 
The seat height is between 17 to 20 inches high. Measuring the table height to determine the suitable seat height will be a clever idea. The size of chairs is restricted by the space in which they will be placed. 
Remember to leave a 6 inches distance between both the wall and edge of the tables to the chair to avoid feeling tight on space. Taking exact measurements of your space before purchase is recommended.
From formal looks to joyful and child-friendly, the styles of chairs are all about personal preferences. Basically speaking, high-backed commercial grade dining chairs look more formal, while low backed one gives a relaxed feeling. The material of commercial grade dining chairs will affect its durability, and maintenance required will influence the effort required continuously
 Related article: Pros and Cons of 3 Kinds of the Most Durable Outdoor Furniture
---