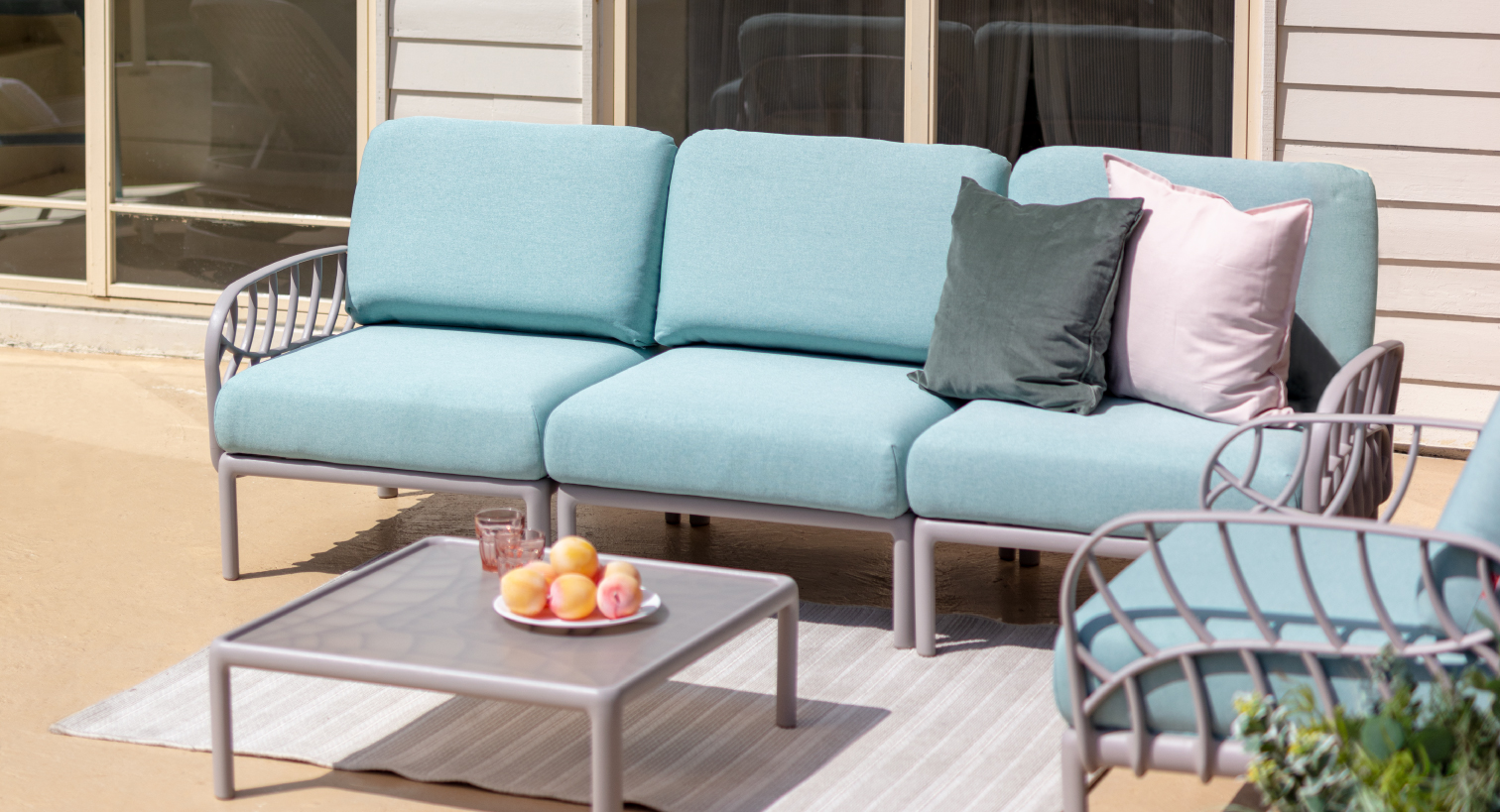 images/_1512x819_3-2_Sectional_Sofa.jpg
Modern Outdoor Sectional Furniture & Patio Sofa
What are the key features of the modern outdoor sectional furniture? Our opinion is it should be with elegant styling, perfect seat height, and comfortable cushions, to provide a rich and stylish look indoors and adds a glamorous lifestyle outdoors. The versatility of the modular design offers unlimited potential for creating the perfect custom space.
Also, modern outdoor sectional furniture should be easy to assemble and disassemble. It is good for both residential and commercial space for the layout and numbers of seating could be rearranged according to requirement afterward.
The durable modern outdoor sectional furniture should be able to withstand rain, humidity, and salt water. It resists mildew, mold, rot, or rust even in a very moisture environment, and could be easily cleaned by hose and dish soap, hence only minimum maintenance is needed.
Lagoon polypropylene quick-dry cover resists mildew and mold, and can be removed and washed by the washing machine. The thick upholstered cushion features comfortable feeling. It is easy to move and store due to its inherent light weight.
After disassembling it can fit in SUV and minivan easily. Scratch or cut will only make the frame become brighter instead of exposing primer, since color is inherent in the make-up, thus paint or sealants are not needed.
Related article: 7 advantages of Lagoon Laurel Sectional Sofa