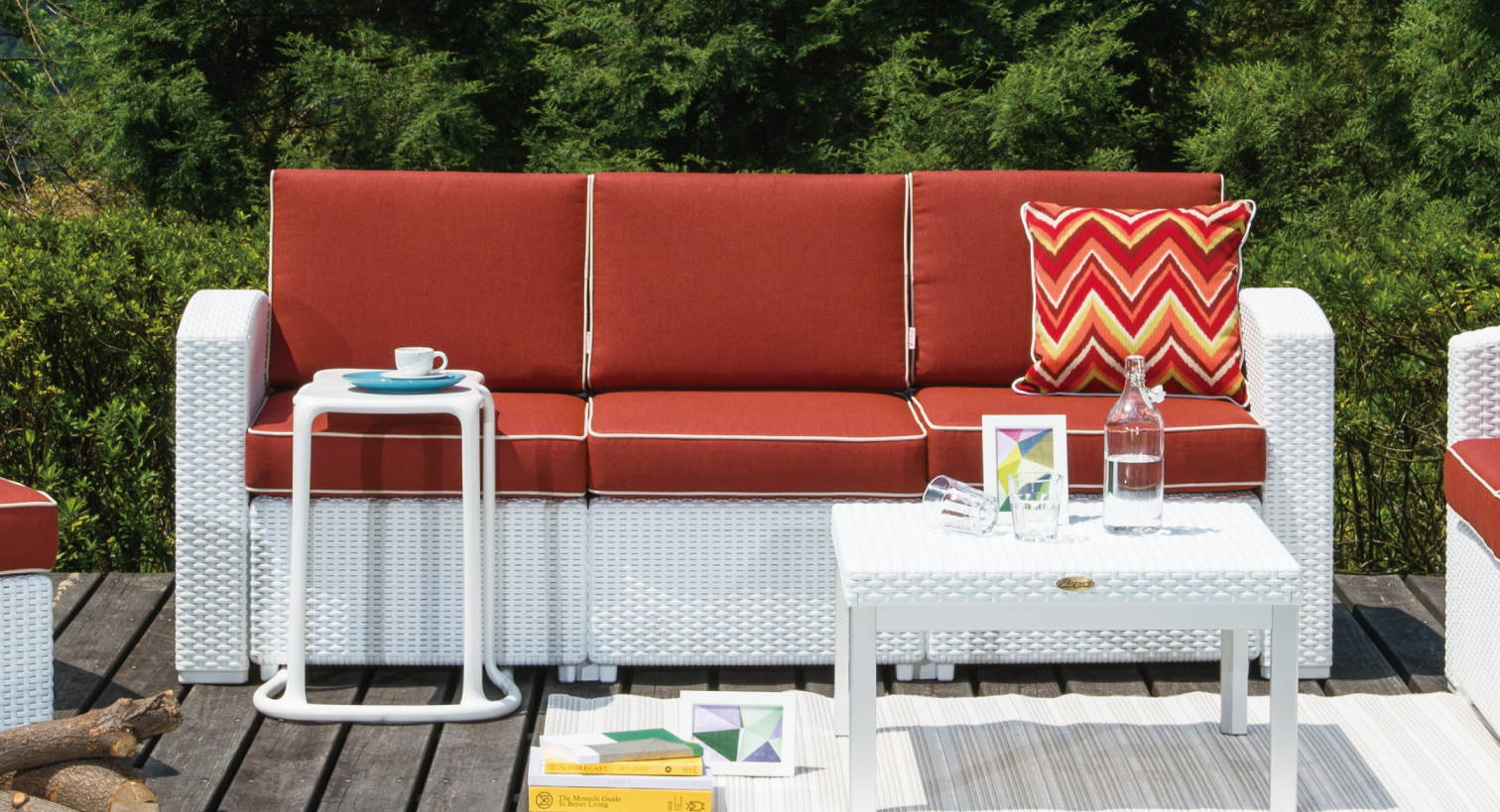 images/_1512x819_3-3_Modular_Sofa.jpg
Outdoor Modular Sofas & Sofa Furniture Pieces
Lagoon Outdoor Modular Sofas provide several unique features. For example, there is no metal component used in the modular sofa pieces, therefore, there is no need to worry about rust even used at the seaside. 
When cleaning it, you could just remove the water repellent cushions or just its removable cover and then wash it with a hose and sponge to get rid of dirt and stain effortlessly.
Lagoon modular sofa pieces are made of toxic-free resin. It is stronger and lighter than natural wicker items, and will never unravels like woven wicker. 
The outdoor modular sofas pieces include chairs, loveseats, sofas for three or even for more people, thanks to the modular seating design, there is no limitation on numbers of seat. 
Adding the ottoman then you have a chaise lounge. With ottoman and side tables, furnishing a charming sofa set into patio or living room is effortless.
The chair can be assembled in 20 minutes with ease, and the tools are included. Simply put an ottoman in front of it, then there you have a chaise lounge, without sweating! 
Loveseat can be assembled in 30 minutes, and sofa with three seats can be assembled in 40 minutes, two people on the assembly task are suggested due to its width. The ottoman is wide and steady for friends visiting.