No matter you purchased the luxury and unique patio furniture, or just simple and easy one, it would be nice to have them for a long time. As long as you take good care of your patio furniture, you might be able to slow the progress of aging.
Based on our experience, here are quick and easy ways to keep your outdoor furniture in good shape:
1. Clean Your Patio Furniture Regularly
Whether it looks clean or not, regular cleaning is a very good start, and cleaning every two weeks or so will be an appropriate interval.
For different types of material, different cleaning techniques are required.
Soapy water and sponge/ soft brush is the best cleaning tool for plastic, aluminum, and vinyl. After you scrub it all, rinse it with water hose, then you could let it dry in the sun, or wipe it with a dry cloth to prevent water stains.
Regards wooden patio furniture, some of them, like teak, has natural oil within, hence don't use soap water to clean, plain water and sponge will be just fine.
To clean canvas material, you can use either upholstery cleaner, or mix one teaspoon of Borax and one teaspoon of dishwasher with one quart of water. Spray the cleaner / mixture on the canvas, wait a while to let it soak, brush it if dirt is heavy, then rinse it and let it dry.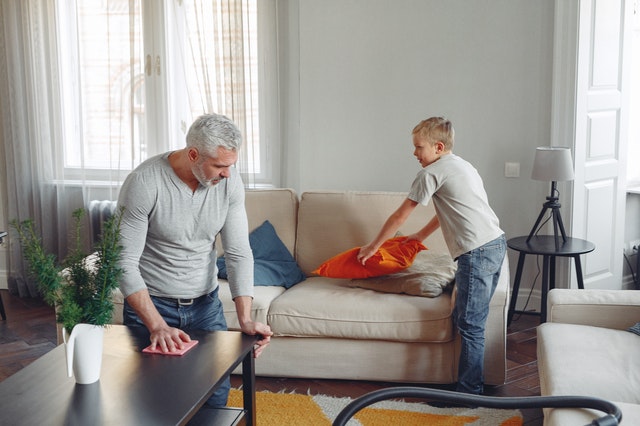 Clean Your Patio Furniture Regularly
2. Pressure Washing Once A Year
After winter is gone, your patio furniture, which might be stored in shed, garage or basement for several months, is inevitably covered by dust, debris or even cobwebs. So it is time to give them a total cleaning before you sit on them!
To save time and effort, pressure washer is the best tool for this job. In order not to brake or damage your good-looking furniture, low pressure nozzle should be strong enough for most of materials, unless you are cleaning wrought iron ones.
Although pressure washer could remove tough stains and small debris deep inside, beware of the risk of discolor / damage to the surface paint, so be extra careful at the first wash of the furniture.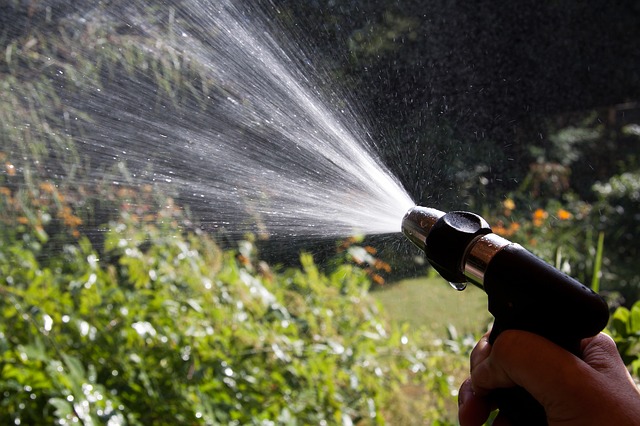 Pressure Washing Once A Year
3. Applying Paste Wax To Prevent Rust
Rust is the biggest enemy to iron / steel patio furniture, to avoid this problem in advance, use paste wax to protect the furniture.
To achieve best result, apply paste wax right after purchasing the furniture is recommended. Just like washing the car, wax should be reapply after furniture being washed.
Remember to put on small amount of wax at the beginning until you get the technic, otherwise too much wax might clump up, hard to remove and buff, which makes the furniture looking greasy instead of shining.
With regular waxing, you should be able to minimize the chance of rust and keep the metal furniture like new and shining for a long time.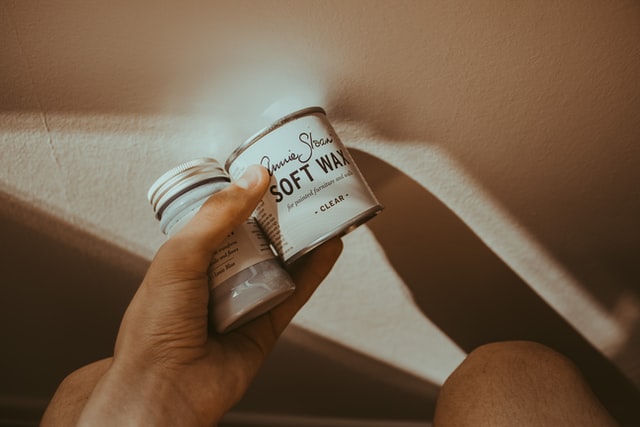 Applying Paste Wax To Prevent Rust
4. Remove Rust Once You Found Any
Even wax is applied regularly, rust might still occur on metal furniture as long as moist and water is adequate. Once metal rusted, it will keep on developing, so the earlier you remove the rust, the smaller the damage was made.
Removing rust with wire brush isn't difficult, just scrub the rust away with caution until you see the color of metal itself.
Once all the rust is gone, remember to put on some paint or wax to isolate the metal from moist and water, otherwise the scrubbed surface will simply become the new beginning of another rust.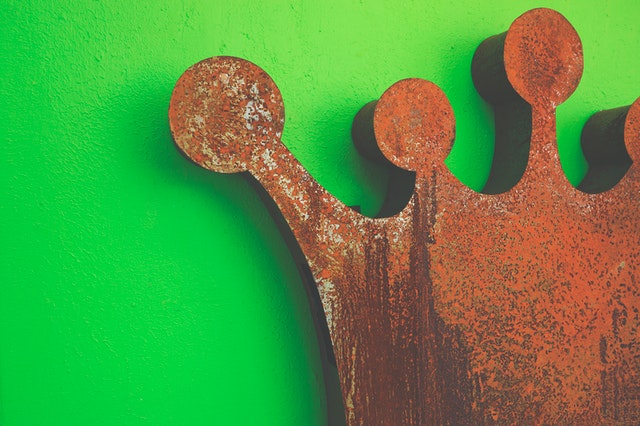 Remove Rust Once You Found Any
5. Eliminate Mildew Right Away
If the cushions are discolored / crawling with mildew, it is unwelcomed even the furniture frame clean and shining.
Although some cushions or pillows are made by waterproof fabrics, the mildew might be able to grow in the dust clumping on surface, wiht the help of moist and rainwater. Therefore remember to flip the cushions over occasionally to check for mildew, wash them regularly is a good prevention too.
If you saw any mildew, wash the cushion with solution mixed by three-fourths of a cup of bleach into one gallon of water. As a precaution, remember to apply the solution to inconspicuous area first to test if the fabric will fade .
After the washing was done and mildew was gone, make sure the cushions are totally dry before putting them back to the furniture, damp cushion will make all the effort useless.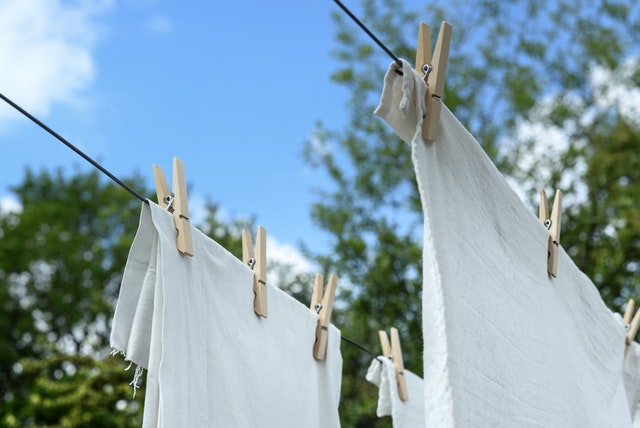 Eliminate Mildew Right Away
6. Use Covers if possible
Although putting on and taking off cover might seem annoying, it is simply the most effective way to maintain furniture in good shape when not in use.
With cover protecting the furniture, UV rays, rainwater, snow, storm, dirt and bird poop are blocked away, as a result the condition of furniture will be less affected as time goes by, and you could enjoy your patio living with the furniture for many years.
Putting on and removing covers may seem like a lot of effort at first, but once you get used to do so it will be much easy, and less time is needed to clean and maintain the furniture as a benefit.
Regards the purchasing of covers, cover for general sizes can easily be found in home improvement stores. If you wish to have cover with good fit or specific color, you can either pruchase covers from furniture maker, or provide information about the furniture to order custom covers from workshop.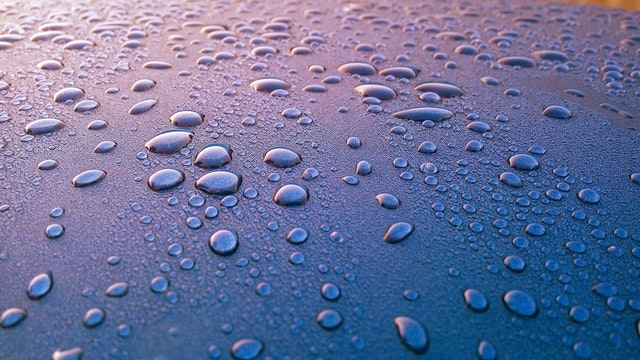 Use Covers if possible
7. Store Patio Furniture In The Winter
Like other outdoor equipment, patio furniture might be damaged by very low temperatures, ice and snow.
Hence for people who live in the area that has harsh and cold winters, storing their patio furniture until warm spring to come would be a wise move.
Regards where to store the patio furniture, shed is the easiest and quick choice. If no shed is available, garage, basement will be suitable depending on your house.
For house which has plenty of indoor space, storing the patio furniture inside as the second sofa / dinning area, and creating the atmosphere of outdoor living at the same time, is a good way to make the most use of patio furniture.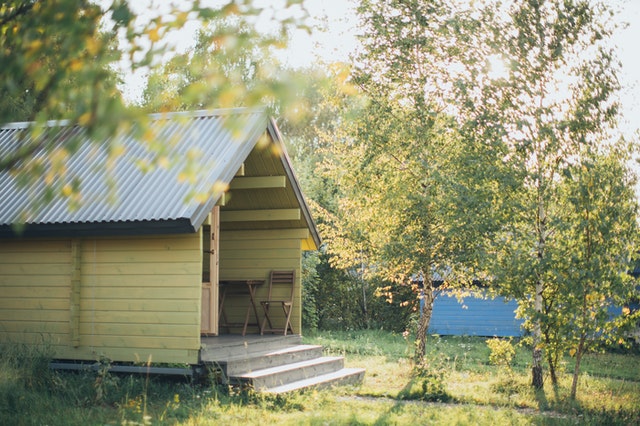 Store Patio Furniture In The Winter
In summary, even though patio furniture is made to be used outdoors, reasonable use, regular cleaning and maintenance can make it last longer, and look as good as just bought for a long time to come.
All the works you do to take care of your charming patio furnitureare, are sure to be more than worth it in the long run.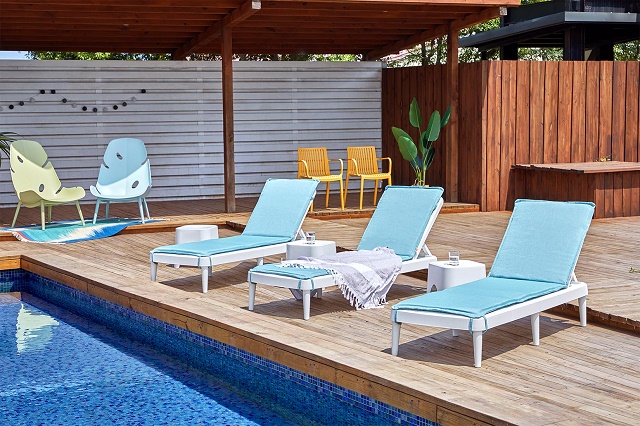 Enjoy every sunny day with Tahiti chaise lounge!
*Benefits of choosing Lagoon furniture:
a. UV-resist:
UV stabilizers are added to the material. No maintenance is required.

b. Water-proof:
Most items are made of 100% Polypropylene, can be cleaned easily with cloth and water.

c. Light:
Polypropylene is lighter than wooden and metal furniture, less effort when moving furniture around, and storing into garage before winter.

d. Aesthetic:
Fashion and slim design with many colors to choose from.

e. Safety:
BIFMA or EN581 or JIS furniture safety standard certified.

f. Eco-friendly:
Made of nontoxic polypropylene.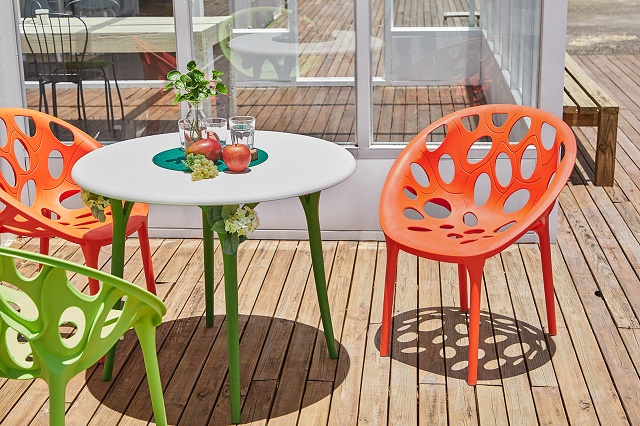 Easy and charming patio dining set, Chloe garden table and Nido chair.