Patio furniture provides an extension of your indoor living space, beautifying your exterior space. Although patio furniture is meant to be outside and prone to be dirty not just by dust and grime, but you can reduce the effort of keeping it clean with proper protection and cleaning.
Based on our experience, here are quick and easy ways to keep your outdoor furniture clean:
1. Clean Your Patio Furniture Regularly
Perhaps your patio furniture still looks clean after locating outdoors for a certion days, we recommend regular cleaning it with soft brush or vaccum cleaner every two weeks or so, to remove the tinny dust and sand particles, reduce the chance of mildew forming and make it feel fresh.
If there is visible stain, remove it with soapy water and sponge / soft brush, rinse with water, then wipe it with a dry cloth to prevent water stains, or just let it dry naturally in the shadow. The patio furniture can handle the water well, just make sure no water is accumulated at the edges.
To clean canvas or fabric material, you can use either upholstery cleaner, or mix one teaspoon of Borax and one teaspoon of dishwasher with one quart of water. Spray the cleaner / mixture on the canvas, wait a while to let it soak, brush it if dirt is heavy, then rinse it and let it dry.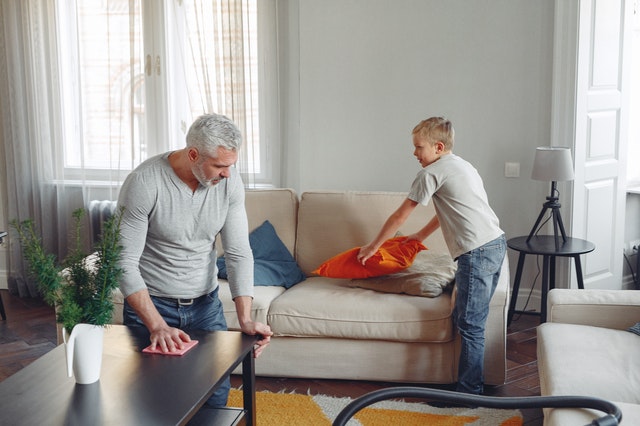 Clean Your Patio Furniture Regularly
2. Pressure Washing Once A Year
When the spring is coming, you could refresh your patio furniture to enjoy the outdoor time. Give it a totally cleaning with pressure washer to remove all the dust, debris or even cobwebs.
In order not to brake or damage your elegant patio furniture with too much pressure, low pressure nozzle is prefered when washing the furniture. On the other hand, normal nozzle is acceptable if you are cleaning metal furniture, just make sure there is no crack or paint falling from the surface in advance. You could try cleaning the unnoticed corners first to see the outcome.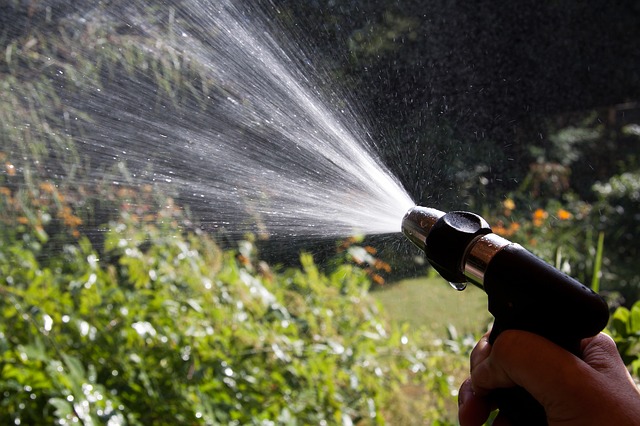 Pressure Washing Once A Year
3. Eliminate Mildew As Quickly AS Possible
Since mildew will grow in any fabric as long as there is dust clumping and water or moisture, and cause more damage to your charming furniture, you should treat it once you saw any of it.
Wash the mildew area with solution mixed by three-fourths of a cup of bleach into one gallon of water, rinse with water, and make sure the cushions are totally dry before putting them back to the furniture, damp cushion will make all the effort useless.As a precaution, remember to apply the solution to inconspicuous area first to test if the material will fade.
Also you could to flip over or stand the cushions when it is sunny, to lower the accumulation of moisture,  and the cushions will become fluffier and smell better.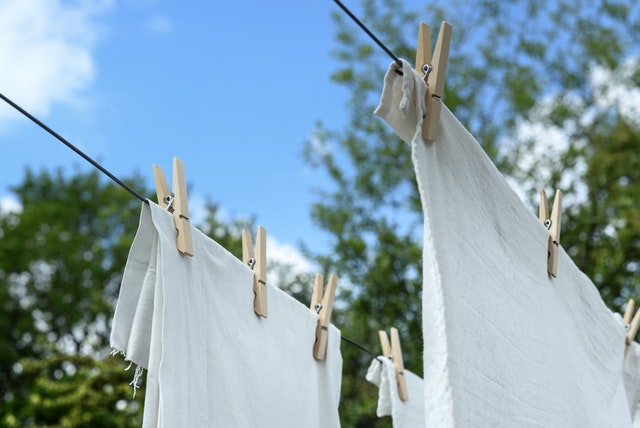 Eliminate Mildew Right Away
4. Use Covers if possible
Although putting on and taking off cover costs time and effort, it is simply the most effective way to maintain the furniture clean when not in use.
With cover protecting the furniture, UV rays, rainwater, snow, storm, dirt and bird poop are blocked away, as a result the condition of furniture will be less affected as time goes by, and you could enjoy your patio living with the furniture for many years.
Furniture cover for general sizes with competitive price can be found in local home improvement stores. However, if you wish to have cover with a good fit, you can contact the furniture maker, or provide dimentions of the furniture to cover store to customize one.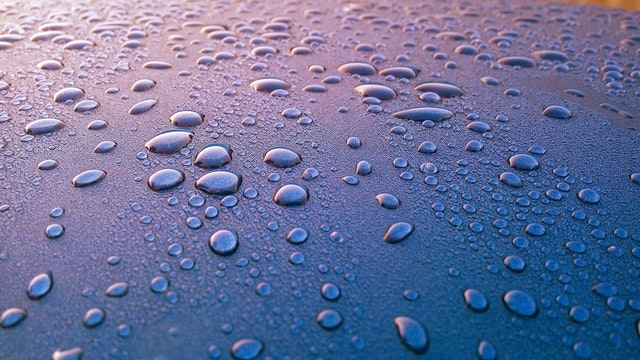 Use Covers if possible
In summary, keep your patio furniture clean will not only improve the looking of your patio, you would natually spend more time outdoor with family and friends to enjoy the good weather.