After we research how to make a chair to be minimized as much as possible, and maintain the same comfort and stylish design at the same time, well, we have the Milos series!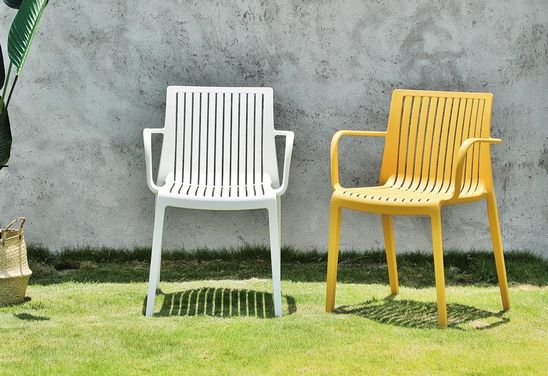 Milos Series
1. Milos Armchair
The simple yet elegant designs of the Milos Armchairs make them extremely comfortable ergonomic sitting pieces. The slightly curved back bends to your body when you sit down and spices up any setting. Designed with convenience in mind all the time, it could be easily stacked for effortless storage, and can be quickly unstacked and set out when needed. Because of its minimal appearance and comfortable design, it works great in a variety of different scenario, it could serve as the perfect resting place to read a book indoors or enjoy family meals under the stars in the backyard.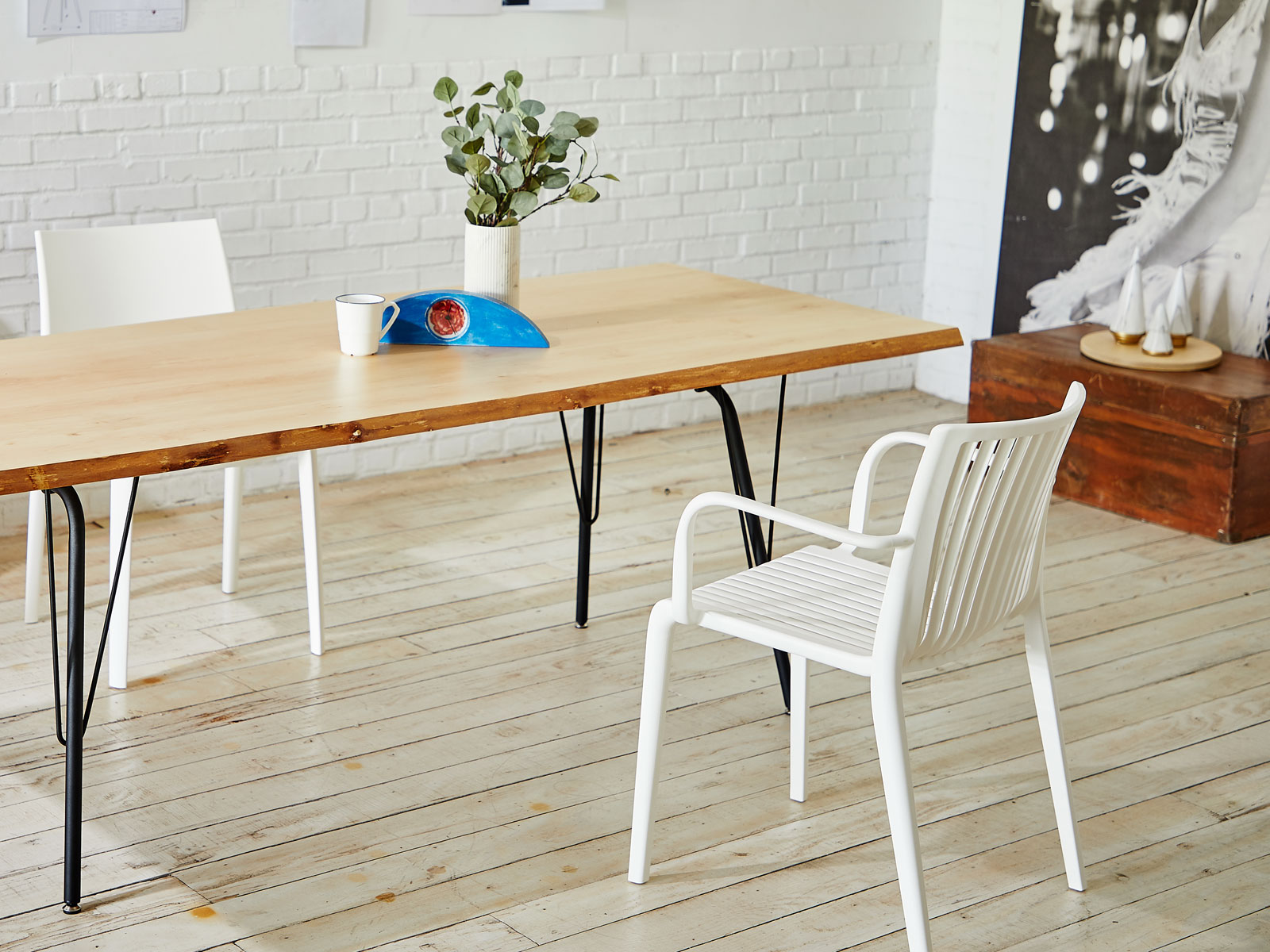 Milos Armchair
2. Milos Dining Chair
Although the Milos Armchair provides good support for the arms, sometimes the space is restricted and a more space saving chair is required, that is why we provide the Milos Dining Chair as well. Except the arm rest, the Milos Dining Chair is the same as Milos Armchair, so you could enjoy the same comfort when sitting at the table with all your family in the holiday season.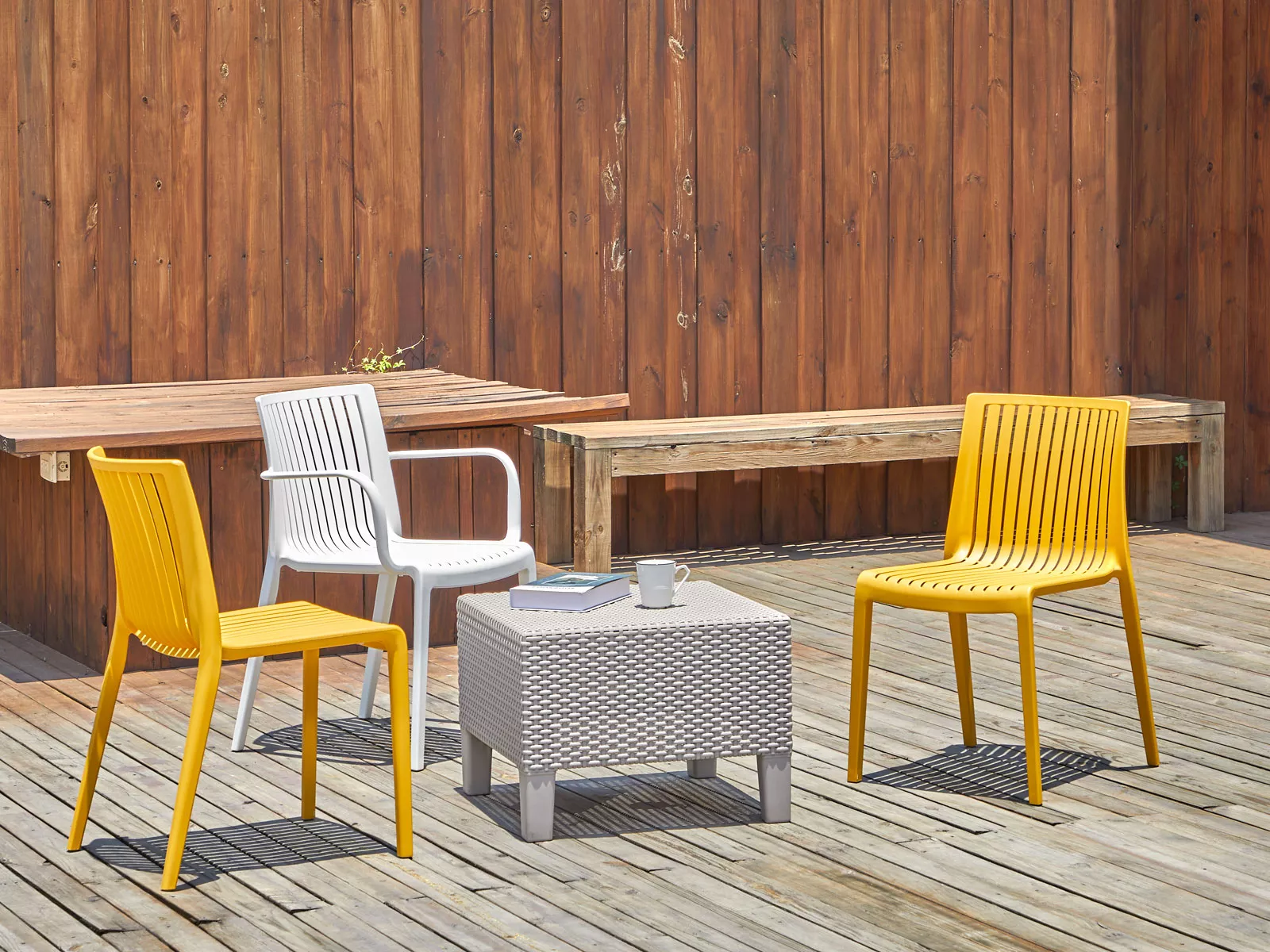 Milos Dining Chair