Side tables, also called end tables, are small yet functional tables. Whether you need a small table to fit in the corner of your home, or look for the proper end table to sit next to your sofa, the side tables next to the sofa arms allow you only need to slighty swing your arm to grab the beverages or food on it. Side table is something make living easier.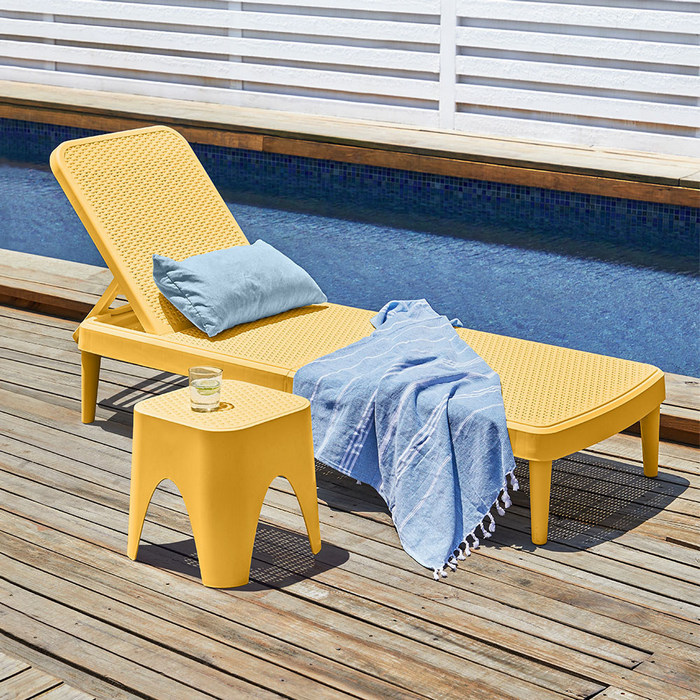 Mallorca Rattan Coffee Table and Tahiti Outdoor Chaise Lounge
1. Seattle Table
The simple, smooth yet unique design of Seattle series is inspired by Space Needle, which an icon of both Seattle city and the Pacific Northwest, and was once the tallest structure west of the Mississippi River. Lagoon transforms the shape of Space Needle into an charming table with a sense of design. The Seattle series provide 2 different heights, which is of 29.5"/75cm and 16.9"/43cm tall; the diameter of top is 23.6"/60cm. So just pick the one that fits you, according to the height of your sofa, or the place you want to locate it. Since the pedestal leaves the corners free, you can get more chairs around, more leg room, and stools can easily be pushed under the table to save even more space. You could easily wipe Seattle series with cloth and water, and use them outdoors.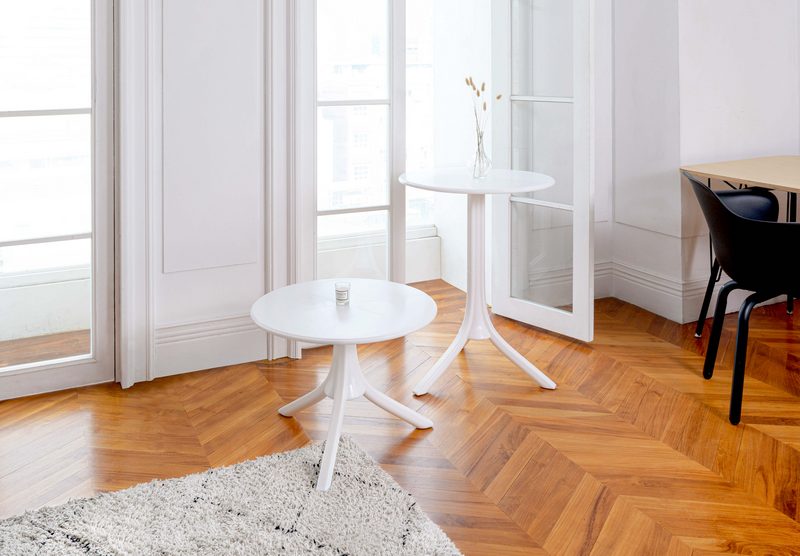 Seattle Table
2. Mallorca Coffee Table
Mallorca is a famous resort in Spain with a pleasant Mediterranean climate and a leisurely pace of life. No wonder this accent table is its namesake. The Minimalism Mallorca coffee table series could act both as a slim ottoman for for resting your feet when sitting on a chair, or a small coffee table for few drinks and snacks. It suitable for outdoor usage, and also blend into your room easily. When cleaning it, you could just wash it with hose and sponge, and stack it when not in use to save space. There are flat top and rattan top available. Imagine sipping a mellow brandy soaking in the sunset with your own Mallorca right beside you.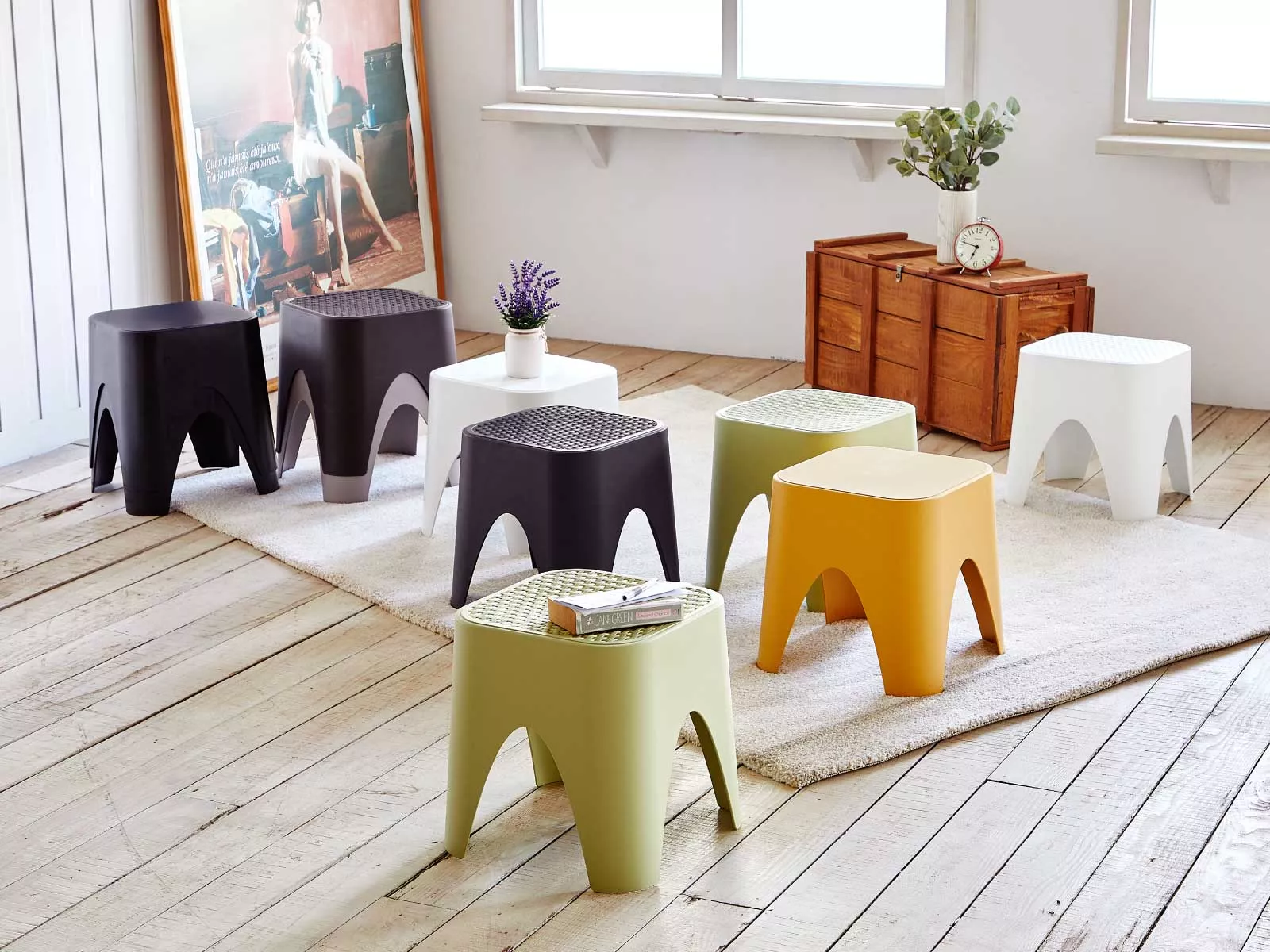 Mallorca Coffee Table
3. Sprout 2-in-1 Side Table
The contemporary Sprout 2-in-1 table does double duty. It serves as a stylish compliment to any room or setting and its top can be easily removed and used as a serving tray for snacks and beverages. The circular tray top features a raised rim that keeps potted plants, books, and other decorative objects safely corralled. The stand is adjustable in height making the Sprout table versatile and the ultimate in design. You could even add water to the bottom of stand to make it more stable to withstand strong wind.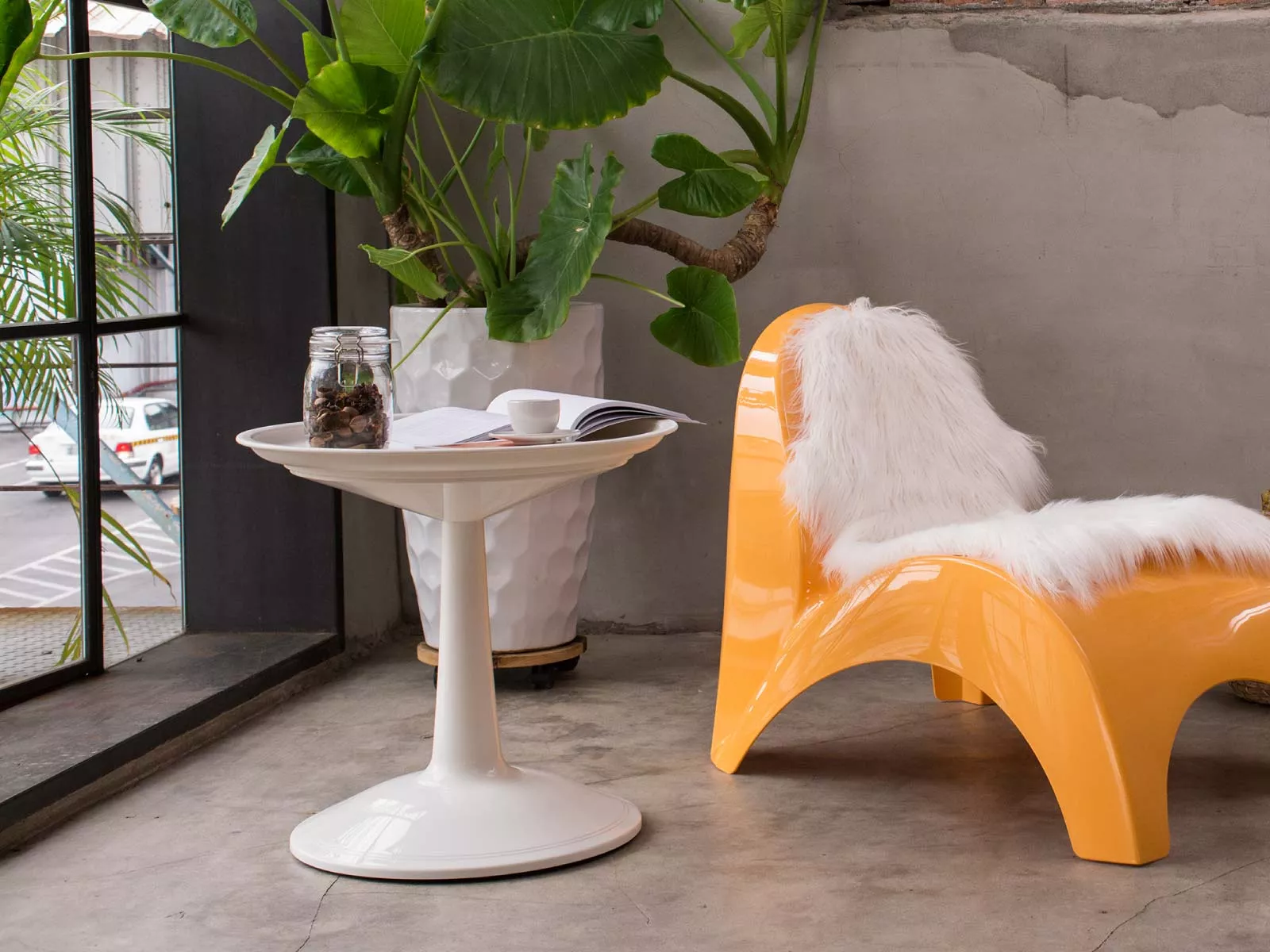 Sprout 2-in-1 Round Side Table
4. Uno Side Table
Uno side table features practical C-shape design, easy to clean, light to move, and maintenance free. Due to the unique C-shape structure and no sharp edges to worry about, Uno can be inserted into loveseat, sofa, chaise lounge, providing easy-to-reach surface for drinks and snacks without worrying knocking over easily, also affording plenty of legroom to lounge comfortably.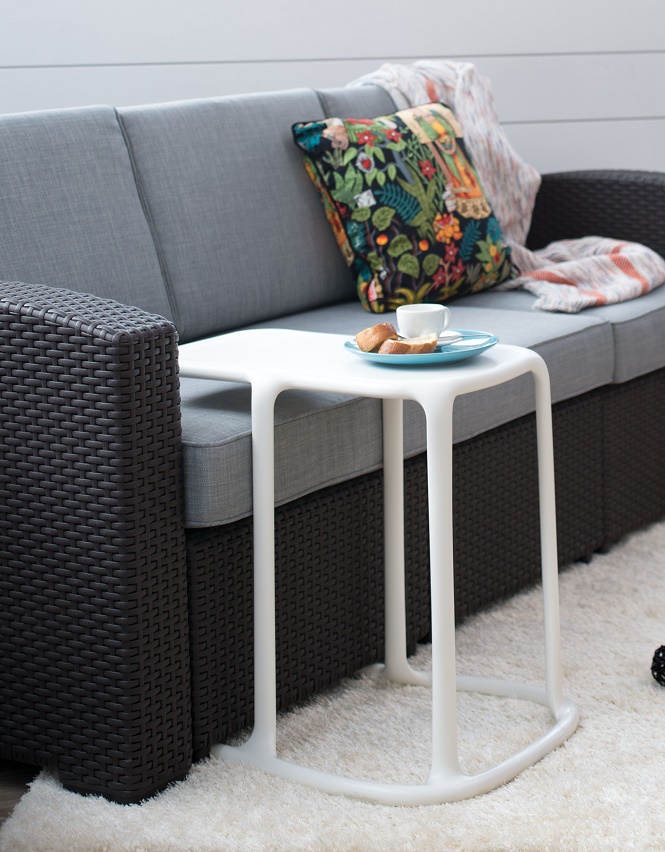 Uno as an inserted table