Are you struggling with various choices about picking the right furniture for your outdoor space? Do you know what type is the most durable outdoor furniture of material?
We don't know what to choose for good while dazzling furniture choices appear in front of our eyes with one click on the internet. However, we've all been given a budget that makes the selection and research important. Thus, here are some tips for helping you to choose the right outdoor furniture.
It all comes to one thing that matters - Longevity
Considering the requirement of different occasions, we'll need different furniture features to satisfy the needs. And when it comes to picking your outdoor furniture, durability is one of the essentials to be taken into concern. 
The following are some introductions that would help you to analyze the common material
s
you might see in shops.
Knowing the material of your furniture: what is the most durable outdoor furniture
Wooden Furniture
Wood is one of the popular choices that is well-known for its flexibility with different styles. The material is solid and sturdy, elegant and also responds to the environment. It comes in different wood types, like teak as hardwoods; cedar and pine as softwoods. 
It is a great material for summer, the heat doesn't retain compared with other materials.  However, it also requires constant maintenance to extend the lifespan of the product to avoid the crack from heat coming with dryness and the damage of humidity.
Pros:
The strength that avoids the sag during the time.

Various looks that fit for different lifestyles.
Cons:
Vulnerable to humidity and dryness.

Color and damage on the surface during the time.

Constant maintenance with patience and skill.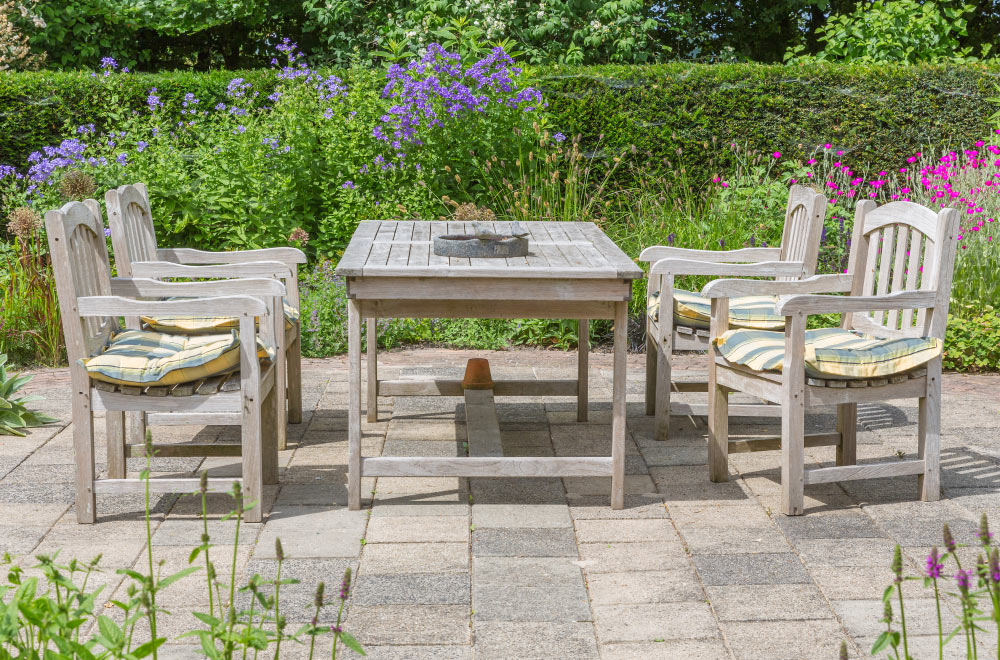 Aluminum Furniture
Aluminum outdoor furniture comes with mobility. Extruded aluminum is durable, low-maintenance, and usually features a powder-coated frame that avoids rust and moisture damage. 
Aluminum is one of the most durable outdoor furniture of material. It is a common option for its wide range of pricing and also there are various choices for its look and style. However, in the high wind area, it might not be the first choice while coming with the mobility feature.
Pros:
The lightweight feature allows people to transport easily.

Less maintenance required and budget

-

friendly.
Cons:
Softness that might have easy damage from strong impact.

The lightweight feature that doesn't withstand windy weather.

The quick adaptation

to

temperature might result in an uncomfortable experience under strong sunlight.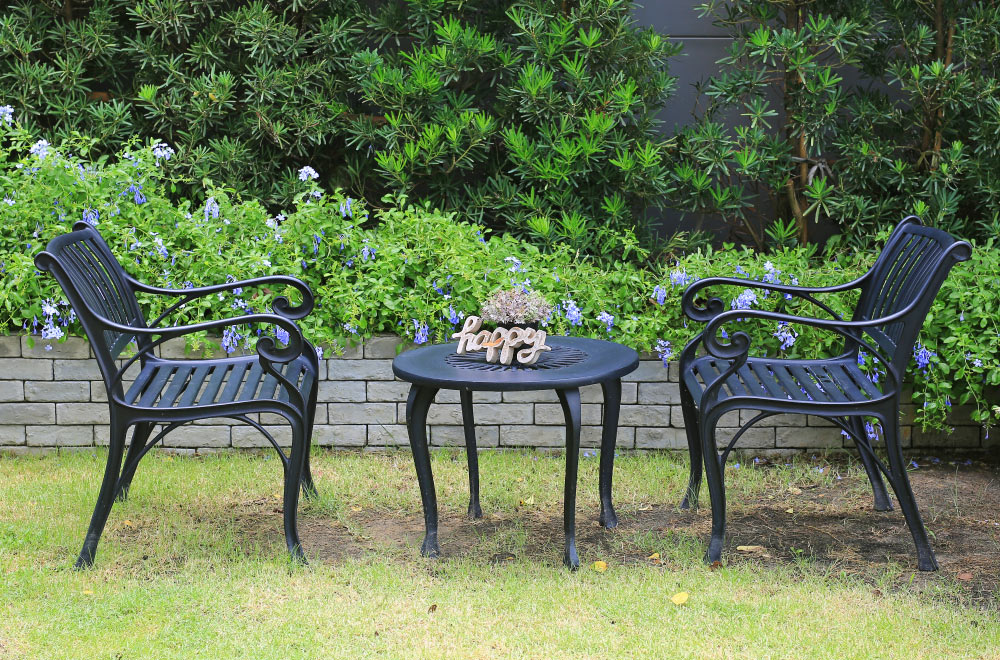 Polypropylene furniture
For the versatile character of Polypropylene, it's been widely used on different occasions and applied to different products, including any situation in non-staining and non-toxic solution. 
When it comes to outdoor furniture, besides providing durability and also good impact resistant strength, lightweight feature matters as well.
Pros: 
Mobility with its lightweight feature.

Recyclable material that doesn't lead to deforestation.

Various product choices to apply for the lifestyle, even transparent furniture.

Outstanding durability applies to different outdoor conditions and low-maintenance requirements.
Cons:
A wide range of pricing for clients with different budgets.

The lightweight feature that doesn't withstand the high wind area.

While providing the advantage to retain the original look, it's not easy to put on the color with paint. However, with various style choices and budget

-

friendly features, having different Polypropylene furniture would definitely delight your lifestyle or be able to change by the season or the mood.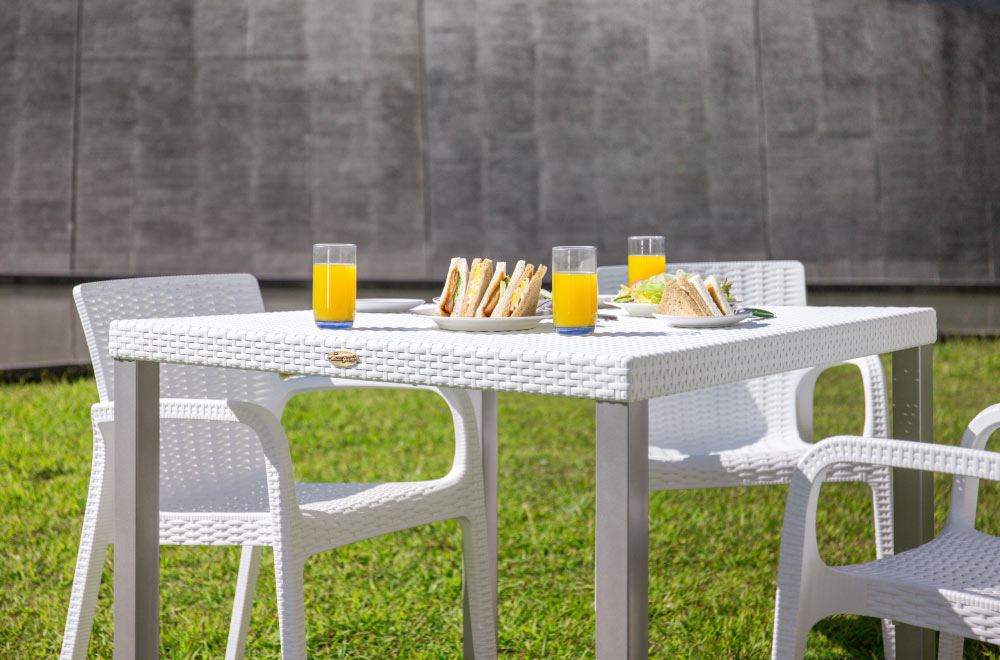 Seeking for the most durable outdoor furniture of material can seem like a complex mission, so if you feel you could use some help, don't hesitate to talk with an expert or shops who can give you some advice on outdoor furniture selection. 
There's one thing that you could be sure of, that we provide the proficiency for the long-lasting outdoor furniture with high quality furniture from Lagoon. Feel free to check our shop or ask for advice at any time!