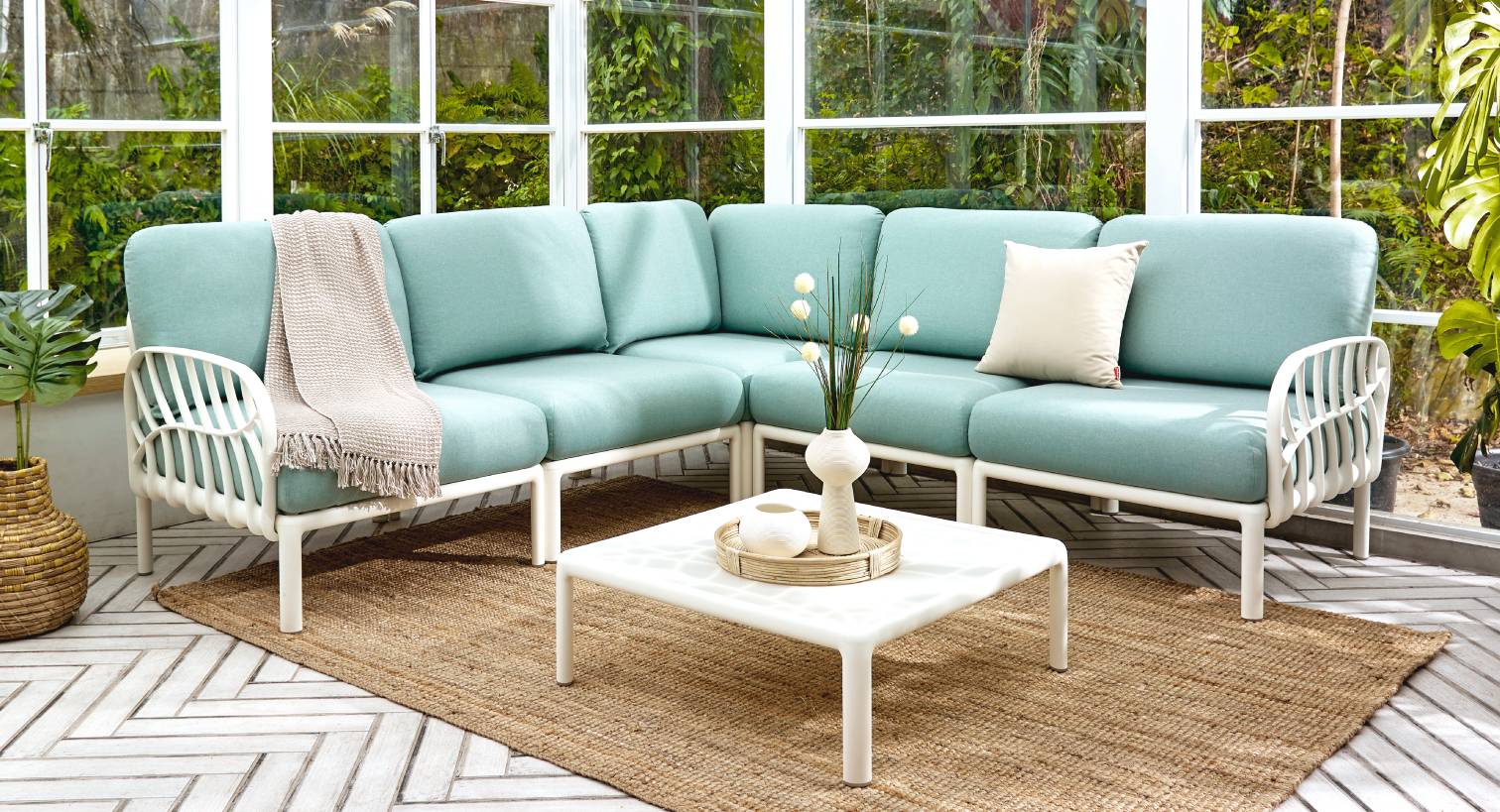 images/_1512x819_6-2_Sunroom.jpg

Discover Stylish and Versatile Outdoor Sectional Sofas for Sunrooms
Welcome to our premier selection of sunroom furniture, specifically curated for interior designers looking to elevate their clients' spaces. Our range of outdoor sectional sofas offers the perfect combination of functionality, flexibility, and design appeal.
Unmatched Quality and Craftsmanship
At Lagoon Furniture, we take pride in offering top-notch quality outdoor sectional sofas. Each piece is meticulously crafted using premium materials, ensuring durability and long-lasting performance. Our commitment to excellence guarantees that you and your clients will enjoy these furniture sets for years to come.
Versatile Configurations for Unique Sunroom Designs
Our outdoor sectional sofas are designed with flexibility in mind. With modular components, you have the freedom to create custom configurations that suit your clients' sunroom layouts. Whether it's a cozy corner arrangement or an expansive seating arrangement, our furniture adapts seamlessly to any design concept.
Perfect for Indoor and Outdoor Use
With a focus on functionality, our outdoor sectional sofas are built to withstand the elements. The high-quality materials used in their construction ensure resistance to UV rays, moisture, and other environmental factors. This makes them suitable for both indoor and outdoor use, giving your clients the freedom to enjoy their sunrooms in any weather.
Elevate Sunroom Aesthetics with Stylish Designs
We understand the importance of aesthetics in interior design. That's why our outdoor sectional sofas are thoughtfully designed to enhance the visual appeal of sunrooms. With sleek lines, luxurious upholstery options, and attention to detail, these furniture pieces effortlessly blend into any design scheme, creating a sophisticated and inviting atmosphere.